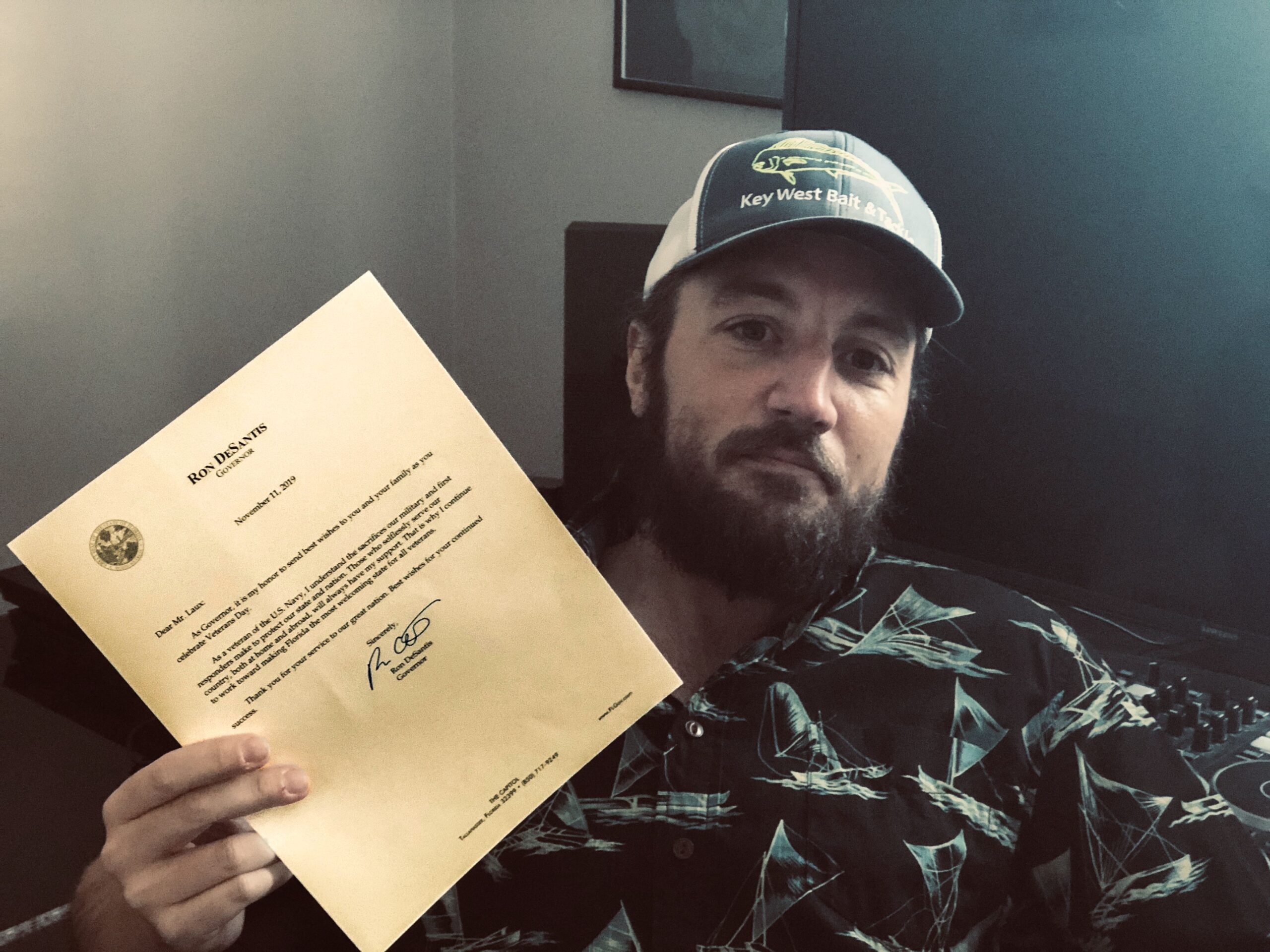 Dear Mr. Laux,
As Governor, it is my honor to send best wishes to you and your family as you celebrate Veterans Day.
As a veteran of the U.S. Navy, I understand the sacrifices our military and first responders make to protect our state and nation. Those who selflessly serve our country, both at home and abroad, will always have my support. That is why I continue to work toward making Florida the most welcoming state for all veterans.
Thank you for your service to our great nation. Best wishes for your continued success.
Sincerely,
Ron DeSantis